You will be truly happy

when you realize it only takes "YOU" to be happy
It's time to Blossom in your Smile
Allow your smile to spread throughout your whole body. Let every cell in your body start smiling.
With a smile, take a deep breath in, and breathe out the negativity.
This guided meditation
centres
around the smile and the positive effect that smiling has on our body.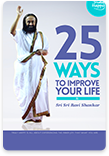 25 ways to be Truly Happy by Sri Sri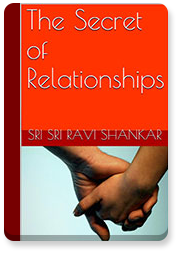 The Secret of Relationships
March 19, 2014
What are the secrets of a relationship? How does a relationship develop? First comes attraction. You are attracted to someone. But what you are attracted to, if you get it very easily, the charm goes away. It dies out very fast. But what you are attracted to, if it becomes just a little difficult to have, then you develop love for it.
The day you feel unhappy, leave your room & ask people:

what can I do for you. The service
you do will bring a revolution within you. Give it a try, here are few ways to get started